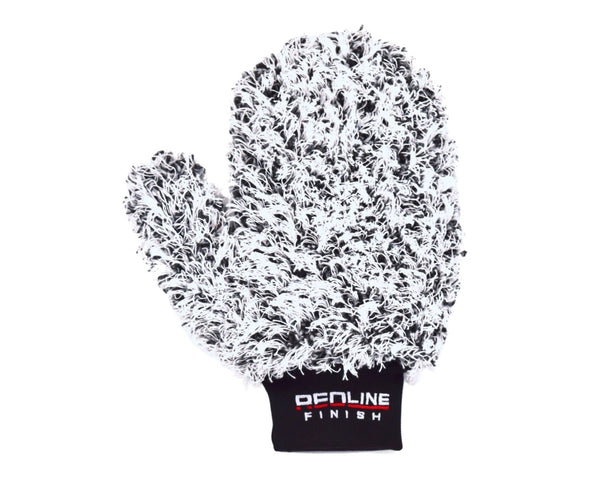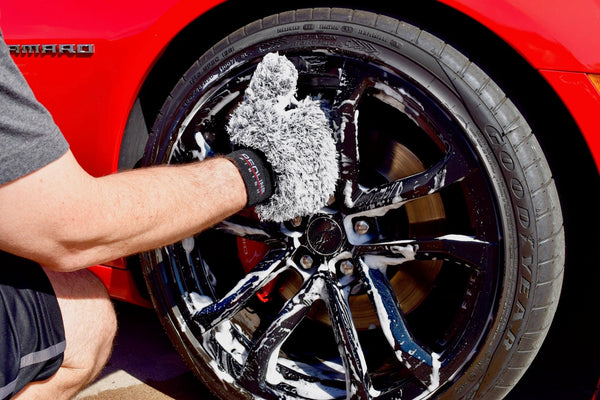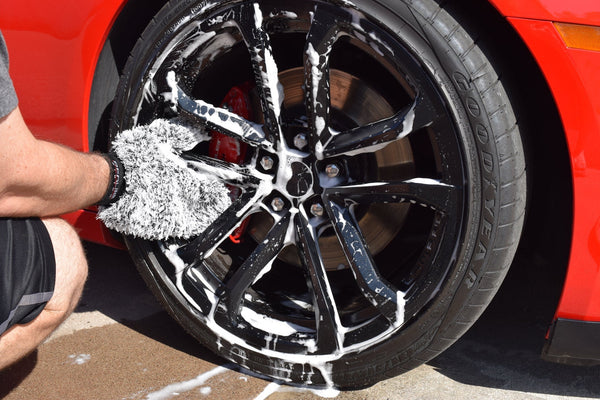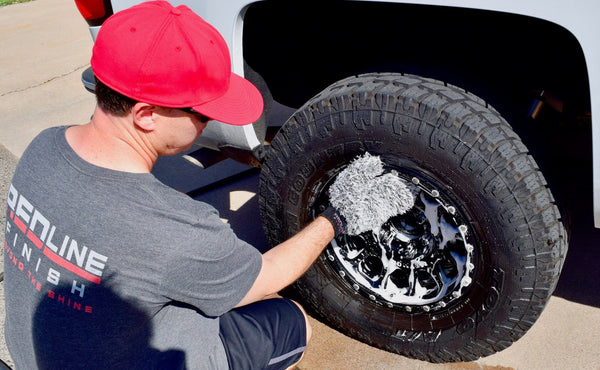 THE "ACE" ULTIMATE MICROFIBER WHEEL WASH MITT
WHY IT WORKS SO WELL



TOP SHELF QUALITY -

Simply put, The "ACE" Ultimate Microfiber Wheel Wash Mitt is all about results. It consists of the finest Korean Microfiber in the industry creating an amazing wheel washing experience

UNIQUE MICROFIBER BLEND - We use a special microfiber blend specifically designed for wheel washing that makes washing you wheels fast and effective  
LARGE SURFACE AREA AND INTEGRATED THUMB DESIGN - Our wheel wash mitt  has more surface area than a traditional wheel brush which reduces the time to wash your wheels significantly. Our integrated thumb design makes getting the sides and back of wheel spokes super easy and effective
ENGINEERED FOR RESULTS -

We took the time to develop this microfiber wheel wash mitt to give you a fast and effective wheel washing experience  like no other
PRODUCT DESCRIPTION
The Redline Finish The "ACE" Ultimate Microfiber Wheel Wash Mitt is our Flagship Microfiber Wheel Wash Mitt that has been Designed in the USA. It makes washing your wheels super easy and effective.
Our microfiber wheel wash mitt  has more surface area than a traditional wheel brush which reduces the time to wash your wheels significantly. Our integrated thumb design makes getting the sides and back of wheel spokes super easy and effective
Once again we used the finest Korean Microfiber in the industry for wheel washing. It is the perfect addition to your wheel brushes for washing the face of your wheels.
If you are a detailing fanatic like we are or a weekend warrior that is meticulous about every step in the detailing process you understand the importance of only using top shelf quality and performance car care products like The "ACE" Ultimate Microfiber Wheel Wash Mitt.
Look for microfiber wheel brushes to complement this wheel mitt? Check out the Redline Finish The "DUO" Ultimate Microfiber Wheel Brush Set here.
CARE INSTRUCTIONS
Wash the premium microfiber wheel wash mitt in warm water




Use a perfume & dye free liquid laundry soap




Rinse mitt throughly in warm water to remove all soap prior to drying Line dry