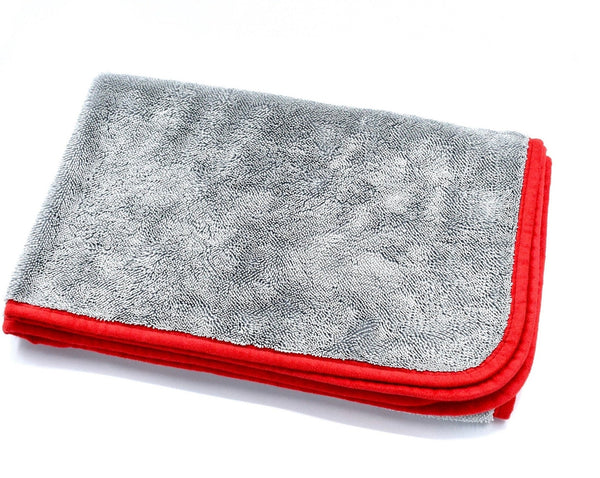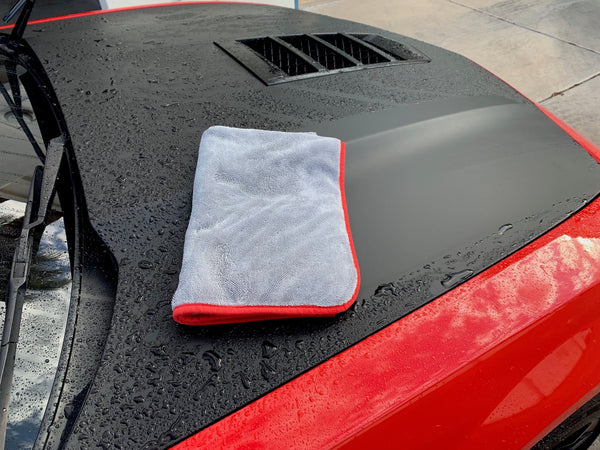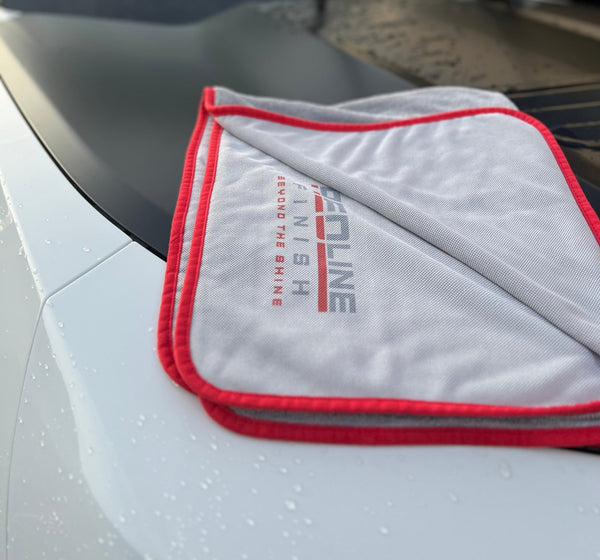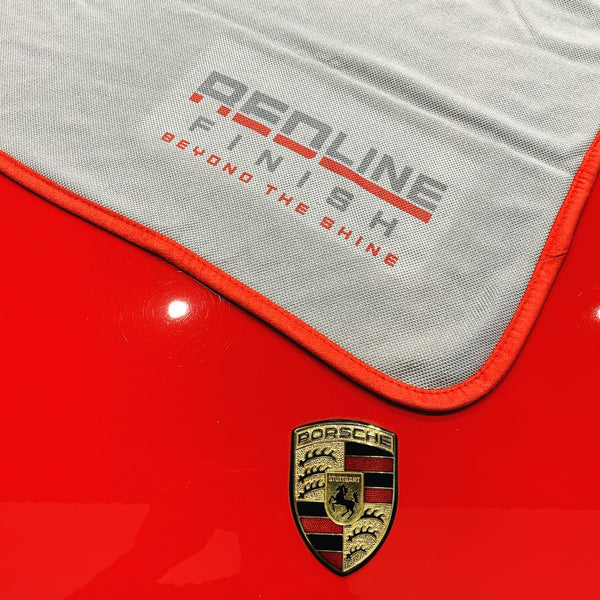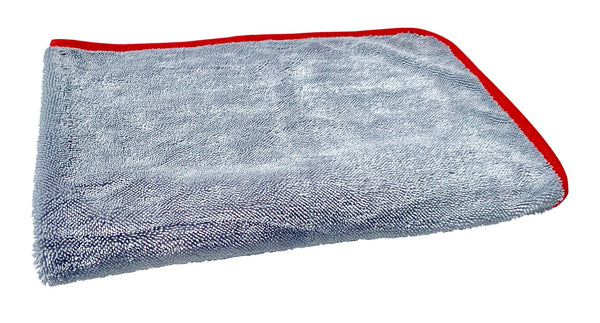 THE "ONE" ULTIMATE MICROFIBER CAR DRYING TOWEL
WHY IT WORKS SO WELL
TOP SHELF QUALITY -

 Ou premium microfiber car drying towel consists of the finest Korean Microfiber in the industry creating an amazing car drying experience

STREAK FREE AND FASTER DRYING -

 Our twist microfiber technology wicks away the water in a single pass saving you time

SWIRL AND SCRATCH FREE DRYING -

This ultra soft premium car drying towel can be used on the most delicate paint surfaces without scratching

ENGINEERED FOR RESULTS - We spent a lot of time in the development of our premium microfiber car drying towel to give you fast, scratch free, and streak free drying time and time again. We believe it's the best car drying towel on the market
PRODUCT DESCRIPTION
Our premium microfiber car drying towel has been Designed in the USA. It was engineered for one reason, deliver fast and effective car drying! It is Extra Large as it measures 37" x 30", comes in at 550 GSM, and uses the finest Korean Microfiber in the industry at a 70/30 blend(Polyester/Polyamide). It is Extremely Absorbent as it wicks away the water in a single pass. The long pile side of the car drying towel is for drying the paints surface while the low pile side can be used for drying windows, its a 2 in 1 premium microfiber car drying towel. Typically, nylon or silk edging is used, however both can scratch the paint's surface. To avoid this, we use ultra soft microfiber edging for the safest and best quality and performance.
If you are a detailing fanatic like we are or a weekend warrior that is meticulous about every step in the detailing process you understand the importance of only using top shelf quality & performance car detailing products. When it comes to drying a car with a towel, look no further than The "ONE" Ultimate Microfiber Car Drying Towel.
Looking for a small microfiber car drying towel to dry wheels and small spaces? Check out our small car drying towel here.
CARE INSTRUCTIONS
First two washes of this premium microfiber car drying towel should be completed by hand in warm water to remove remaining dye Use a perfume & dye free liquid laundry soap (do not use fabric softener)




Rinse the car drying towel thoroughly to remove all soap




Line dry or machine dry completely on low heat setting only